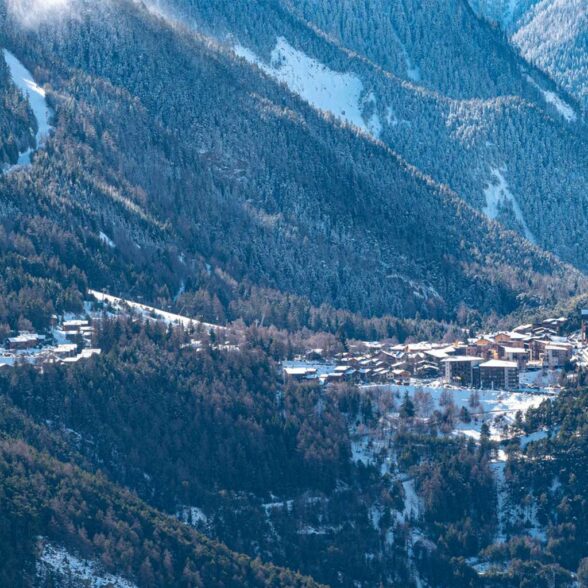 Great North atmosphere and pedestrian station
A 100% pedestrian resortA 100% pedestrian resort means easy access to the apartments with skis on, children in safety and a car in the parking lot for the week!
The architecture, in an arc, reinforces thecocoon effect of its natural setting, a forest of soothing and reassuring larches.
The ski area is mostly exposed to the north and provides quality snow, mostly powder.
In terms of quality, La Norma has renovated its 10-seater Mélézet gondola lift, a more efficient and environmentally friendly equipment.
Also new this winter 2022/2023: the resort is celebrating its 50th anniversary and invites you to ride down the slope with a 4-season sled on rails: the Norma Loops!
Like an air of Canada
Fall is a blazing season in La Norma. The climate is generally dry, cold and bright. The low-angled sun, the carpets of multicolored leaves, the smells of pine and humus, the golden larches...
Autumn is also the time of the impressive bellowing of the deer, which can be heard and seen very easily on this occasion. It is also the season of wild mountain pastures and mountain bike trails without meeting anyone.