Religious heritage at La Norma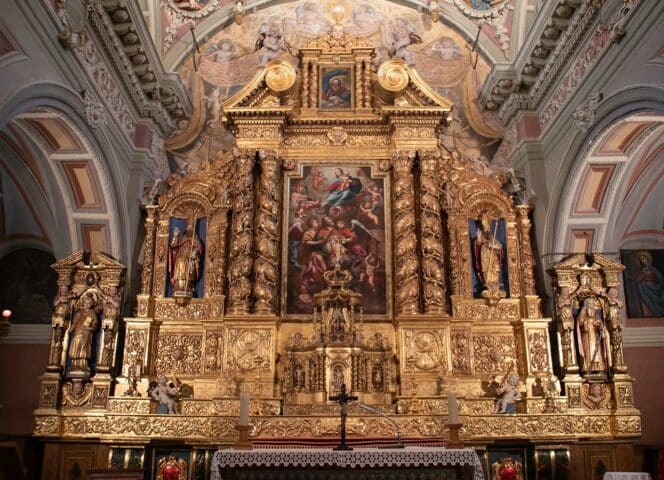 A jewel of Baroque art
As a land of art and history, a stopover in Avrieux is essential to visit the church of Saint-Thomas Becket. A jewel of Baroque art, the church and its six chapels are well worth a visit. Once you've pushed open the doors of this church, it's all gold, light and painted decorations. Outside the church, don't miss the fresco of vices and virtues.
Right next door, you can discover the astonishing paintings inside the Notre Dame des Neiges chapel: "macabre dances" with dancing skeletons, reminding everyone that we are all equal in the face of death. Further on, the chapels of Saint-Benoît (an ancient pilgrimage site), Saint-Roch, Saint-Sébastien, Sainte-Anne, Saint-Félix, Sainte Appolonie and Sainte-Marguerite bear witness to the fervent faith of the local people.
In Villarodin and Le Bourget, push open the doors of the church of Saint-Pierre aux liens and the church of Saint-Julien in Villarodin, whose Lombard bell towers can be spotted from afar, and which are also fine examples of Savoy Baroque art.
Municipalities
Avrieux

Villarodin-Bourget